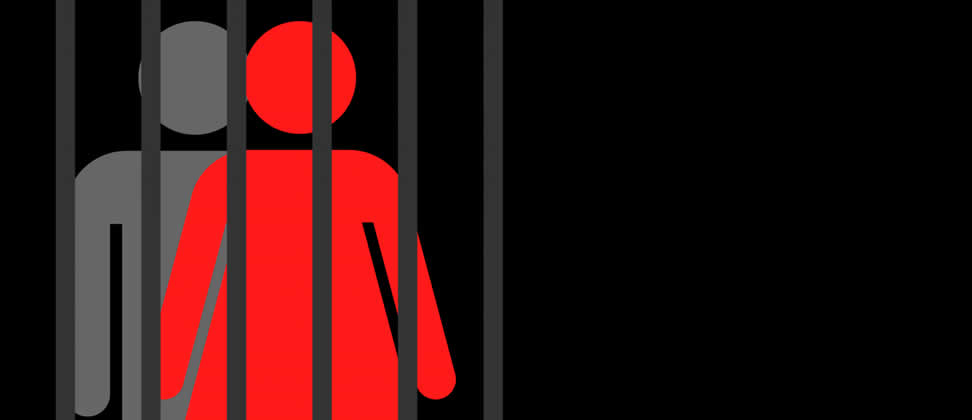 Since 2016 UK prison policy has allowed male born transgender inmates to request transfer to a women's prison. Legal or medical transition is not required for permission to transfer meaning that legally male prisoners complete with a penis are currently living alongside female inmates.
Fair Play For Women is leading the way with our prison campaign and challenging this policy to make sure that the obvious risk to female prisoners is properly taken into account. In 2017 we published new research showing that half of all known transgender prisoners require max security or specialist sex offender prisons.  Despite numerous attempts to discredit our work the MOJ has now confirmed the accuracy of our findings and that half of all known transgender prisoners have at least one previous conviction for sex offences. Our important work in this area has highlighted the potential risk to women inmates of relaxing the rules that could allow this dangerous prison cohort access to female prisons.
Meanwhile, our concerns were shown to be well-founded. At the end of 2017 a male-born transgender prisoner called Karen White was placed in a female prison and went on to sexually assault two women inmates. Karen was convicted almost a year later, along with two more historic rapes. When this news became public the Justice Minister dismissed it as a 'procedural error' and not a policy failure. We fundamentally disagree and since then have re-doubled our efforts to shine a light on the policy and to petition for its review – this time in full consultation with women's groups.
In January 2019 our public awareness campaign and government petition successfully triggered a ministerial response confirming that a new policy framework was being developed and that the risk to women would be given full consideration. Full response can be read here.
The latest development in March 2019 has been the reallocation of a separate accommodation block at Downview women's prison to house male-born transgender prisoners. It is currently unclear whether all 22 male-born transgender prisoners currently located in women's prisons will move here.
Despite initial assurances by the MOJ that "three transgender prisoners with gender recognition certificates would initially be housed in the new wing and "would not have access to other offenders at the prison" we have now discovered this to be untrue.
The MOJ has since confirmed that high risk transgender prisoners are allowed to mix with female inmates during communal activities such as fitness sessions, library and chapel visits, while being supervised by a prison officer.
This is an unsatisfactory solution. Mixing of high risk male inmates (requiring restricted status conditions) with low risk and non-violent female inmates at Downview (a closed prison operating a very open regime) clearly undermine the physical and psychological well being of the women.
Fair Play For Women is fully engaged on this issue and is working hard to ensure the needs of female prisoners are given the full and fair consideration.