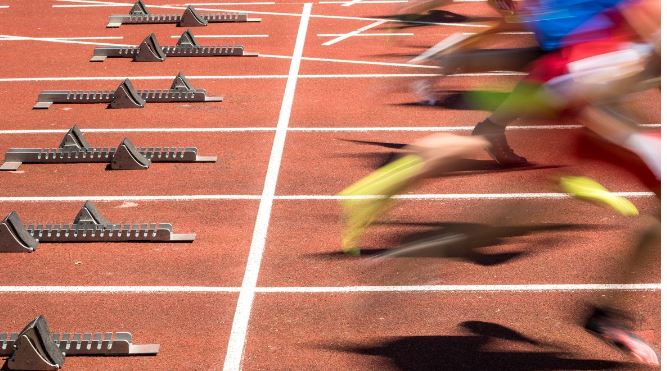 Suppressing testosterone in post-pubertal males doesn't remove their performance advantage.  Multiple studies have shown this. So now those lobbying for trans-identifying males to be in women's sport have come up with a new argument. They say those studies don't count because they were not done among elite athletes.
Do they really think that testosterone suppression might reduce highly-trained, fit young male bodies to the strength, power and size of females, when it doesn't do that to the average male? Let's consider the evidence.
Studies show highly active males lose less muscle
Fortunately there already are studies on testosterone suppression among highly active subjects. These are a good proxy for elite athletes, if we think that high fitness and activity levels might change their physiological response. Guess what? They lose less muscle mass than averagely active or inactive subjects. The study says, "muscle mass parameters decreased less in time with a higher weekly sports activity." (See Note 1 below). Exercising can help maintain muscle, so that's no surprise. A newly-published study of sixty male suibjects (Lundberg, December 2022) backs this up.
Elite athletes are human like everyone else
What is an elite athlete? Let's say it's someone ranked at national standard in their sport. (This is a temporary status of course. Were they elite before selection? Was their endocrine system notified? Did it change?) Is it reasonable to think that this person's body may respond differently to drugs, and more severely to the loss of testosterone? Doctors will tell you they treat this person's body just the same as anyone else if they need pain relief, or antibiotics, or anti-inflammatories. They might up the dose to get a faster response, knowing this works because it's been tested on thousands of human bodies. Not on "elite athletes". They'll know the possible side-effects too, from the same studies. There's no special medical or drug-testing regime for elite bodies. They're human like the rest of us, just more skilled and fitter than most. That's why concussion data are collected right across rugby, for example, not just among elite players, and the learnings applied to all. The variable that is considered relevant is sex. Data on male and female players are studied separately. Elsewhere, studies are now being done on optimising drug dosage for women because our body composition is so different that the right dosage may differ from that for a man. This is not just because on average we're smaller but because a female body has a higher percentage of fat, therefore much less muscle, than a same-size male one. This affects how we metabolise and respond to drugs. It's not too much of a stretch to think it also affects how we run and throw a ball.
Elite trans athletes were not elite male athletes
Consider the most successful trans athletes we know of. Laurel Hubbard is now an Olympian. Lia Thomas is a national champion who beat three Olympic medalists. Definitely elite. But neither ranked high enough among men for this elite label to apply to them when they started their testosterone suppression. We haven't yet seen elite males competing in women's sport. We are seeing less-than-elite males moving across and topping the rankings. They may look elite among women. They were anything but when they competed among men. Actual elite males who cross over are unlikely to be easier for females to beat.
Testosterone suppression was adopted without evidence that it worked
So should we wait for more evidence? There wasn't any when the UK Sports Council Equality Group recommended testosterone suppression for male inclusion in female categories in 2013. Two years later the IOC settled on limiting testosterone to 10nmol/L on the weakest of evidence: an anecdotal, retrospective study of eight non-elite runners by Joanna Harper. Their lead was followed by most international federations and thereafter by national ones. Harper is now doing a PhD aiming to address this weakness with a prospective study but this is fatally flawed.
Eligibility for female sport was opened up to males who suppress their testosterone without evidence that it would be fair. Now we have plenty of evidence to support the common-sense view that it is not. We don't need any more excuses.
Note 1. Full quote: "Weekly sports activity at year one was however positively associated with trabecular vBMD, cortical bone area, bone size (periosteal and endosteal circumference), and polar SSI at the radius and tibia and nearly all areal bone parameters at all measured sites and the body lean mass, grip strength, and muscle area at the forearm and calf (all p<0.05).The latter muscle mass parameters decreased less in time with a higher weekly sports activity."