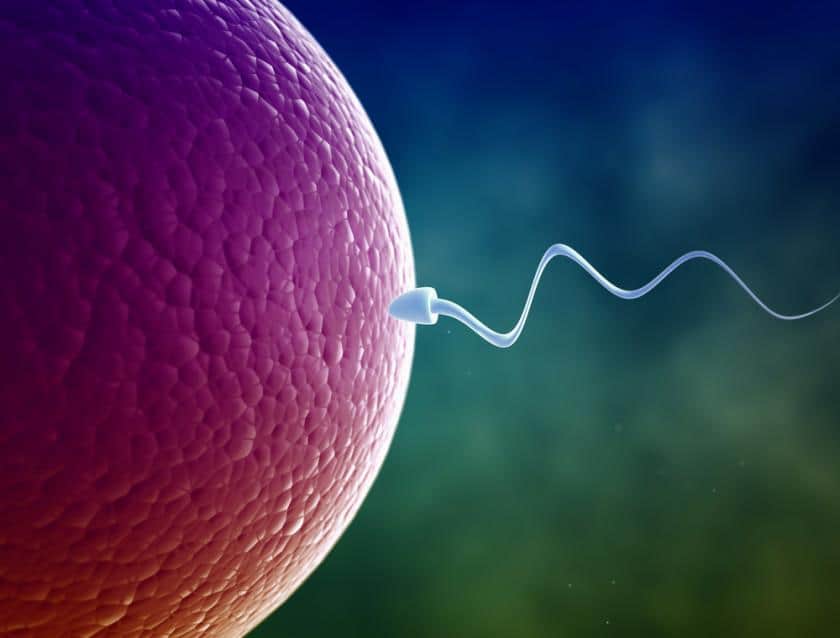 Gender is a polite word for sex, isn't it? Yes and no. The short answer is that sex is about the bodies we have, while gender is about how we feel or are perceived by others.
Sex: either of the two categories (male and female) into which humans and most other living things are divided on the basis of their reproductive functions.
Gender: societal or cultural expectations and norms for males and females, often expressed in terms of masculinity and femininity, largely culturally determined.
It's true that gender is often used in place of sex, perhaps to avoid the awkwardness of sex also being a shorthand for sexual intercourse. Application forms will ask, what is your gender, male or female? That clearly means sex, since there are only two options. We also know that, unlike clownfish, humans cannot change sex. Using gender to mean sex is commonplace and mostly harmless, as long as we all agree it really means biological sex, either male or female, as determined in utero and observed at birth or before.
But that is now contested, not by scientists or medics, but by trans activists who assert that gender exists as an inner sense independent of sex. Gender ideology holds that everyone has a gender identity which they can feel. This "gender identity" may not match up with the observed sex of their body and, we are told, may not be merely male or female in any case.
Fair Play for Women has no issue with people claiming a gender identity, choosing their gender or gender expression or anything else, as long as the protections in law for females as a sex are maintained.
How many genders are there?
If by gender you mean sex, the answer is two. If you mean some inner sense of something, then it's harder to say, since gender identity is said to be an inner feeling. If so, it cannot be verified. Who knows whether one person's feelings are the same as another's?
Activist groups list many gender options. These include the possibility of a person being non-binary, meaning neither male nor female, or having aspects of both. One can, their theory goes, also be gender-fluid, meaning your gender changes over time, or even from day to day, like the London banker Philip Bunce aka Pips Bunce. This is how the BBC can issue a teaching resource for primary school children which says there are over 100 genders, and perhaps more.
Most common, however, is that a person of one sex feels they should be, or are, the other sex. A male who declares himself to feel like, and hence to be, a woman, is a transwoman or transgender woman. A female who declares herself a man is a transman or transgender man. How a man knows how a woman feels remains unexplained. Such people will normally signal their gender identity by dressing in the stereotypical clothes of the other sex, adopting cultural norms (like long hair and make-up to signal womanhood), and perhaps having hormone treatment and/or surgery to make their faces and bodies appear more like those of the other sex.
So what is gender if it's not another word for sex?
If gender is not synonymous with sex, then what is it? The best available explanation is that it is the typical outward expression of our sex: the way we dress, wear our hair, even the jobs we do and behaviours we exhibit. Nowadays, women wear trousers and flat shoes but men rarely wear high heels or dresses (kilts and sarongs notwithstanding). Progress in women's long fight against sexism means it is no longer acceptable to say that men are courageous and aggressive while women are caring and sensitive, but those claiming a gender identity of female will often seek to demonstrate what they believe are female (or perhaps we should say feminine) personality traits and behaviours.
So gender is the societal or cultural expectations and norms for males and females, often expressed in terms of masculinity and femininity, and largely culturally determined. It is often called sex-based stereotypes, though some aspects of gender are merely one culture's traditions or forms of social organisation, and are not necessarily seen as problematic. It is perhaps less of a value judgement to call them sex-based norms.
Gender, or sex-based norms, are not fixed. Many aspects of gender vary over time and across societies. It is common to find that work is divided into men's work and women's work, but something that is men's work in one society, say, weaving or basket-making, may be women's work in another. The myth that women gather berries and men hunt for meat has also been dispelled. Now we know that the division of labour was never that simple. However, there is some consistency across cultures. While both males and females may hunt for food, males tend to do the work that risks life and limb, whether that is going to sea to fish, or fighting with other tribes. Dr Heather Heying, an evolutionary biologist, talks about this here at 21 minutes in.
What about intersex people?
Sex is usually observed at birth or before. A quick look at a baby's genitals normally reveal whether they're male or female, but even in rare cases of a disorder or variation of sex development (DSD, VSD, or intersex condition), modern medicine can determine chromosomal sex through blood tests and can thus ensure a baby's medical condition is diagnosed and treatment given. This is important because some DSDs bring health problems. For example, CAH, a condition affecting females, can cause life-threatening kidney problems that need to be treated as soon as possible. The term "intersex" is misleading because no one is between sexes. DSDs are sex-specific: conditions that occur in males are different from those which can occur in females, described in this post. While genitals can be atypical in appearance, almost every person with a DSD appears unambiguously male or female, especially after puberty when the differences in outward appearance of males and females become much more pronounced.
Is sex assigned at birth?
Gender ideologists promote the idea that sex is assigned at birth but that gender identity will later emerge. The term "assigned at birth" comes from the historical practice of deciding whether a baby with ambiguous genitals should be declared boy or girl. This occurs in less than 0.02% of live births. Nowadays it is quickly resolved by a chromosomal blood test, although this is not always readily available in some countries. For the other 99.98% of babies, sex is observed at birth, and often before by a scan.
Sex vs gender in UK law
In the UK Equality Act 2010, sex is a protected characteristic, and "woman" is defined as "a human female of any age".
Gender reassignment is also a protected characteristic in the Equality Act. Its purpose is to protect transgender people from discrimination. This applies regardless of whether they have a Gender Recognition Certificate, or whether they have undergone any transition of any kind. The Equality Act defines those protected by gender reassignment as "A person has the protected characteristic of gender reassignment if the person is proposing to undergo, is undergoing or has undergone a process (or part of a process) for the purpose of reassigning the person's sex by changing physiological or other attributes of sex." The law does not say that such people should be treated as their desired sex. The widespread belief that this is so comes from guidance issued by the EHRC (the legitimacy of which is contested because it goes beyond the EA), but even this contested guidance is clear that there are exceptions to this, because there are situations where biological sex matters.
The single-sex exemptions or exceptions in the Equality Act are the cases in which sex segregation, and even what looks like discrimination, is permissible in law. These can mean excluding men from female-only services, usually for reasons of privacy, safety or fairness. It also permits the exclusion of women from male-only services where this is necessary for effective provision of the service.
Read more:
Why is transgender inclusion a problem in female competitive sport?
Women in prison and the trans problem
Inclusive language, silencing and erasing women
---
You can help to defend female rights by making a donation. Fair Play For Women receives no formal or government funding to support the vital work we do. We rely completely on donations made by our supporters.
DONATE NOW