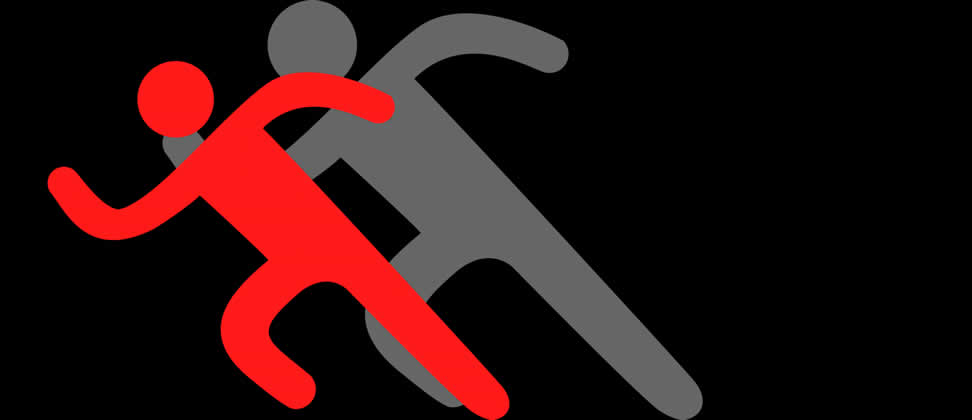 The concept of fair play, the bed rock of all competitive sport, is undermined by transgender sport policy. It is a long-established principle that fair and meaningful competition is achieved by grouping different body types into different categories. This is why we commonly see competition based on differences in age, weight and other factors. This is also why sport is divided into male and female sex categories.
Males have a well-known physical performance advantage over females. Put simply, male bodies are bigger, faster and stronger on average than female bodies.
Female sport gives women the opportunity to showcase the very best of what the female body can do. In mixed competition women would simply never win and our best sportswomen would be unheard of.
The physical differences between male and female bodies is also widely acknowledged. In both UK and international law it is lawful exclude the male sex from female competition to uphold fairness and safety for women.
Recently, we have seen the female category being opened up to transgender athletes who were born male by most national and international sport governing bodies throughout the world. This sort of transgender sport policy is hailed as inclusive – when it works against the inclusion of females in safe and fair sport.
Many US states allow high school boys who self-identify as a girl to compete in female categories. As they are under 18, these "transgirls" will usually have had no medical intervention. Here in the UK many sports clubs now allow males to compete as female if they can show a doctor's note confirming that they have lowered testosterone into the 'female range'. Others require no evidence or proof at all. From 2015 to 2021 the Olympic guidelines now state that males who identity as women should be eligible for female competition if their testosterone is <10nmol/L for 12 months. There was no good evidence and no system in place to monitor compliance. In late 2021 the IOC made a new statement moving away from testosterone suppression to a position of "no presumed advantage", to widespread ridicule. In late 2022, a further IOC "position statement" did nothing to restore their credibility or fairness for females in sport.
These policies do not guarantee safe and fair competition for female athletes. They are based on flawed science. There is currently no scientifically robust, independent research showing that all male performance advantage is eliminated under any of these conditions. For example, this study shows how testosterone reduction for twelve months does not eliminate male advantage.
Put simply, there's more to male performance advantage than someone's current testosterone levels.  The legacy effect  of exposure to high levels of testosterone in early life and puberty is well known. Growing up male will give transgender athletes a lifelong edge that simply cannot be fully negated by a period of testosterone suppression.
---
Let's not change the rules without proper evidence. Properly designed intervention studies are urgently required to investigate the effect of transition on trainability and performance.
We are calling on all national and international sporting bodies to suspend their transgender policies regarding the eligibility of male-born transgender athletes into female competition pending further scientific study and analysis. 
If the sporting world changes its rules prematurely and transwomen are found to unfairly dominate, it will be to the detriment of sport and will have destroyed the fair and level playing field for women and girls. Women and girls will lose out on scholarships, team places, medals and the chance to win.
Transgender sport policy needs to be reviewed
We are raising awareness of this issue amongst the public, sporting communities and sports policy makers. We speak on behalf of all women and girls in sport, from schools and clubs through to elite level. We speak up for the working athletes who feel unable to voice their concerns in public. We also support the high-profile world-class athletes who are currently speaking out.
Here you can find the best scientific comment on this topic to support evidence-based policy design. We have a growing network of athletes, sports scientists and coaches working with us to facilitate the necessary expert review to inform best practice, rules and regulations.
We are engaging with a range of sports policy makers at all levels to ensure the sex-based rights of women and girls are considered in all new policy design. We offer expert opinion on the law, policy and science and are currently developing a wide range of policy guidance documents.
A major development in the UK
On 30 September 2021, Sport England announced that the Sports Councils Equality Group had published revised guidance for sport governing bodies across the UK, replacing the 2015 transgender inclusion guidance. After a rigorous review over eighteen months by independent consultants with expertise in sports medicine, they concluded that, contrary to their previous position and the current IOC guidance, allowing males to participate in the female sport category is not compatible with fairness for females. Testosterone reduction does not undo the many performance advantages of male puberty, and there is no known intervention which can do so. We welcome this new guidance, but feel it does not go far enough, as our statement explains. We are now contacting  NGBs and SGBs, and asking to them to consult with us as they consider the new guidance and review their current policies.
Here's a progress report on that work, as of January 2023.
Read more:
Sport timeline: how did we get here?
Write to the people who govern your sport
Our statement on the new UK guidance for transgender inclusion in sport
The flawed science of transgender inclusion in women's sport
Why is transgender inclusion a problem in female competitive sport?
Most people agree that women's sport should be for females only
Watch Dr Nicola Williams talk about transgender sport policies in sport
Watch Fiona talk about sport and conversion therapy with Julia Hartley Brewer on Talk Radio
Watch Dr Emma Hilton review the scientific evidence used in developing the IOC transgender policy
Dr Williams writing in the National Review, about the trans weightlifter Laurel Hubbard qualifying for Tokyo Olympics, and about how women's sports are under attack.
---
TAKE ACTION - WITH OUR SIMPLE TOOLKIT
---
You can help to defend female rights by making a donation. Fair Play For Women receives no formal or government funding to support the vital work we do. We rely completely on donations made by our supporters.
DONATE NOW