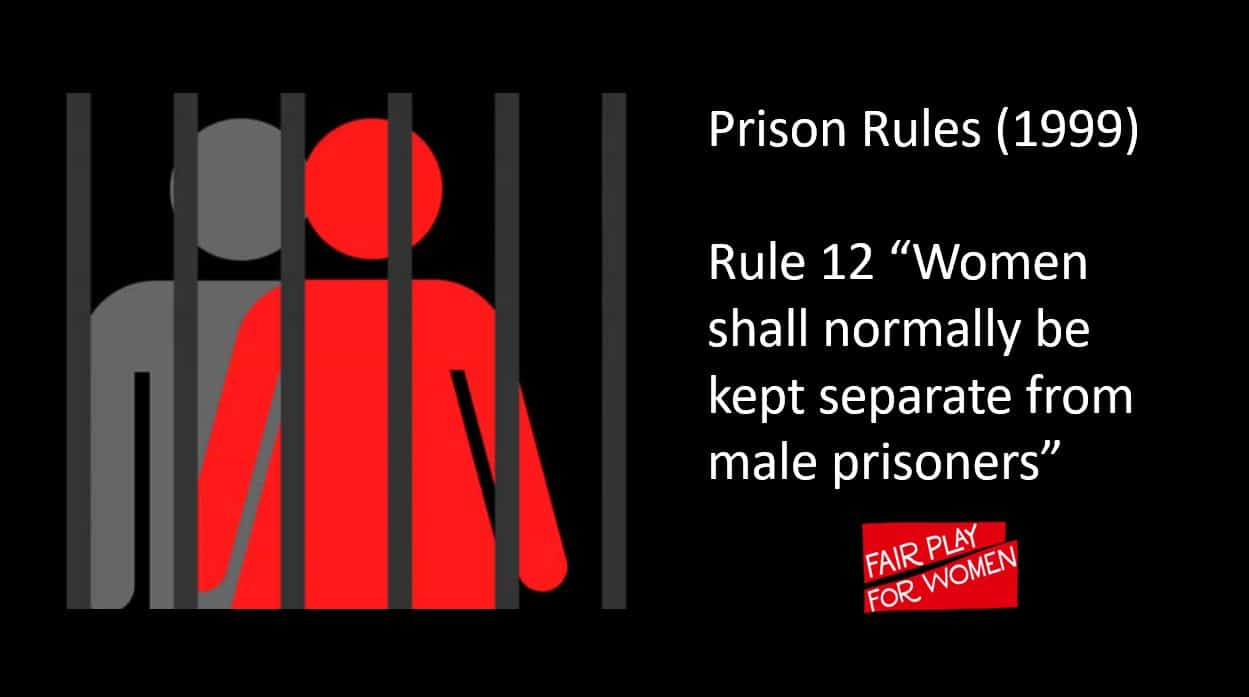 A female prisoner has been granted a Judicial Review of transgender prisoner policy. She is bringing an indirect discrimination claim on the grounds of sex. Her legal team will argue that two transgender policies do not adequately consider the detrimental impact on female prisoners and should be quashed.
The two prison policies to be covered by the transgender prisoner judicial review are:
Both policies were published in 2019 following the sexual assault of two women by Karen White, a male transgender prisoner, while on remand in a women's prison. Despite some welcome improvements designed to safeguard women they do not go far enough.
The legal framework exists that would allow the MOJ to exclude all male-born prisoners from women's prisons, irrespective of transgender status. This includes both the separate-sex exceptions in the Equality Act 2010 and the Prison Rules 1999. The MOJ chose not to use them.
Transgender prison policy is not fair to women in prison
This means under current rules it is still possible for male-born prisoners to share communal space with women, including trans prisoners with a history of sexual or physical abuse of women. The MOJ failed to consult properly on the detrimental impact on the female prisoners. The legal team will argue that the resulting policy indirectly discriminates against the women in prison and that current policy guidance should be scrapped and redrawn. This time including a comprehensive analysis of all the risks and harms to women and in full and effective consultation with experts, advocates for female prisoners and female prisoners themselves.
The case was heard in March 2021. Judgment is to be handled down on 2nd July 2021 at 10.30.
Watch this space for news and commentary
Read more:
Karen White convicted of sexually assaulting two women in prison
Half of all known transgender prisoners require max security or specialist sex offender prisons.
Fair Play For Women asked women in prison what they thought about sharing with male sex offenders. Why didn't the MOJ?
Fair Play For Women | All transgender prison articles
---
You can help to defend female rights by making a donation. Fair Play For Women receives no formal or government funding to do the vital work we do. We rely completely on donations made by our supporters.
DONATE NOW