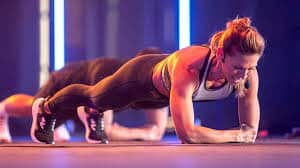 Testosterone suppression is largely discredited, with seventeen published papers showing that it does not remove male advantage, even after many years. Yet some world sports federations are trying to keep it. These include UCI (cycling), World Athletics and World Rowing. They cite a single study, Roberts (2020). Here is why their reliance on that study is erroneous and potentially irresponsible.
The Roberts study is called "Effect of gender affirming hormones on athletic performance in transwomen and transmen: implications for sporting organisations and legislators". The authors reviewed fitness test results and medical records of 29 transmen and 46 transwomen who started cross-sex hormones while in the United States Air Force. They compared the fitness test results of the transwomen and transmen with the average performance of all women and men under the age of 30 in the USAF over a ten year period. They were not following a group, only reviewing a file of test results.
A fitness test is not a competition
Military fitness tests are not sports competitions. They are tests to ensure everyone is fit enough. The expectation is that most participants will pass, without having to exert maximal effort. This is a test that covers staffers who do desk jobs. It's not the SAS. It may work well to ensure minimum fitness level for the USAF but it is not remotely comparable to a competitive sports event.
The fitness test consists of a 1.5 mile run, sit-ups for one minute and push-ups for one minute. For each of these three tests, there is a minimum target, which differs by sex and age. For example, men aged 35-39 must do 34 sit-ups and 21 push-ups. Women in the same age band must do 24 sit-ups and 10 push-ups. They get more points for exceeding these but they don't have to, and it makes no difference. For the 1.5 mile run, men aged under 25 have to run 1.5 miles in 15:50 (minutes:seconds) and women in 18:56. That's a 10 minute mile for young men and 12 and a half minutes for young women. These are easy targets. Almost everyone exceeds the target. It's like a race where everyone jogs across the line together.
The study draws only one simple conclusion
The study concludes that 12 months of testosterone suppression is not enough to remove male advantage. No sh*t Sherlock. That is the only conclusion. Yet this is being relied on by international sporting federations to adopt a new testosterone suppression rule, 24 months, as if that makes a difference. This is because there is one graph in the Roberts paper (figure 2, see below) that appears to show that after two years the transwomen perform the same number of push-ups as the women. Nothing else in the paper supports this. In fact, all the rest contradicts it.
The study doesn't add up
There are some big questions over the validity and reliability of the data set to draw any conclusions at all. A detailed analysis is being done by academics with the raw data used by Roberts et al. Here are a few examples of why this study should not be applied to sport.
1. Transmen outperform males in this data.
Really? Females taking testosterone do not outperform men in real life. East German women who were doped to win medals never got near male performances. Transitioning women seeking a male appearance take higher levels of testosterone than doping athletes not wanting to be caught, but they do not grow taller, bigger-boned, bigger-lunged, narrower-hipped. They do not achieve male performance in any other study except this one. In the graph above, transmen outperform men on sit-ups. Maybe that's because in this study the men were not working flat out, only doing enough to pass their fitness test, while the transmen had something to prove. If we accept Roberts makes the case for trans-identifying women in female sport after 24 months, then it also makes the case for keeping trans-identifying females out of male sport because they would have an unfair advantage. No one has ever argued that.
2. The participants were not followed for a fixed period or tested at fixed intervals.
The report says, "We followed participants for 394 +/- 288 days". This means that on average participant data spanned 394 days, or 13 months, with some participants' data being only 104 days apart (394-288), less than 4 months. It's not possible to extract a coherent picture from such a jumbled set of data.
3. The magic graph is being misread.
Fans read it as if it shows neat 12-month intervals for the data. But that was not the case at all. The tests are not at 12 month intervals, but within 12 month windows. This is apparent from the legend on the x axis, 1-2 years, 2-3 years. The authors used whatever data was available. Consequently, the neat and tidy magic graph is not what it seems.
There is nothing in this study to justify setting aside all the other evidence, from all the other studies, that it is not fair to allow males, whatever their gender identity or hormone levels, into female sport. This is not a basis for setting worldwide sport policy.
The difference between men and women has never been hormone levels. This is common sense. Yet somehow testosterone was picked as the differentiating factor. It is one male-female difference, certainly, one of many. It's not what separates men and women. Measuring testosterone levels has never been needed to decide who goes into which events. It's past time for this flawed policy to be dropped worldwide.
World Athletics proposed new transgender policy fails women
A progress report on the fight to restore fairness in women's sport
Sport policy: do we need more evidence?