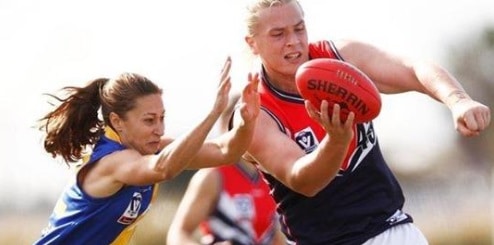 It is a well-established fact that after puberty male and female bodies are different and in general male bodies are larger and stronger than female bodies. In all the major physical sports we see at least a 10% performance difference between the sexes; in some sports it is as much as 30%. For this reason sport competition is separated into male and female sex categories. This is necessary to give female athletes fair and meaningful competition. The difference between male and female bodies is also acknowledged in UK equality law with special exemptions to allow the exclusion of male-born people from female competitive sports to uphold fairness and safety.
In 2015 the International Olympic Committee introduced new rules to allow male-born transgender people to compete in female sporting competitions. The new rules require the Testosterone level of the trans athlete to be at the lower end of the male range for at least 12 months prior to competition (10nM). The aim of this new rule is to go some way towards reducing the male competitive advantage that a male-born transgender athlete will inevitably have compared to their female competitors. However, although this is below the average level for males (23nM) it is still much higher than the average for females (<1nM). There is no robust scientific evidence to show that reducing Testosterone in trans athletes is, or ever can be, sufficient to fully remove all male competitive advantage. Lowering Testosterone simply cannot reverse all the impacts on the male body of having developed under the influence of this sex hormone since puberty (i.e. size and shape of the skeleton, muscle memory). For this reason, it must be presumed that allowing male-born transgender athletes to compete alongside female athletes puts trans athletes at an unfair advantage and has the potential to undermine the validity and future of female elite-level sporting competition.
Female athletes are losing their places, as sporting bodies at all levels around the world have followed the IOC. For example, Selina Soule lost the opportunity to compete for a spot in the New England regional track meet because two biological males.
UK sporting bodies have introduced similar rules and we are starting to see trans athletes eligible to compete at all levels of female competition and in most sports. This is also filtering down to the local club level meaning that any woman who wants to play competitive sport for recreation could find themselves playing against a male-born transgender person. Since hormone testing will not be feasible at local club level it is likely that inclusion policies will have to rely on self-identification by the transgender person. This has the potential to seriously undermine current efforts to get more women and girls to participate in sports. Unfair competition removes the fun and fairness of sport and the most likely consequence is that women and girls will lose motivation and simply stop playing. Self-exclusion from competitive sport means women and girls will miss out on the physical and mental health benefits of sport, and that our elite athletes of the future will be lost.
Examples of male-born transgender athletes taking women's places and beating women. Laurel Hubbard, Rachel McKinnon, Terry Miller, Andraya Yearwood, Hannah Mouncey, Fallon Fox.
Laurel Hubbard
Male-born transgender weight lifter Laurel Hubbard winning gold in the heavyweight FEMALE category at 2017 Australia Weightlifting Open. Favourite to win gold at 2018 Commonwealth Games but pulled out due to injury. Expected to qualify for the 2020 Tokyo Olympic Games.
Rachel McKinnon
Male-born transgender cyclist Rachel McKinnon winning gold in FEMALE track cycling at 2018 UCI Masters Track Cycling World Championships.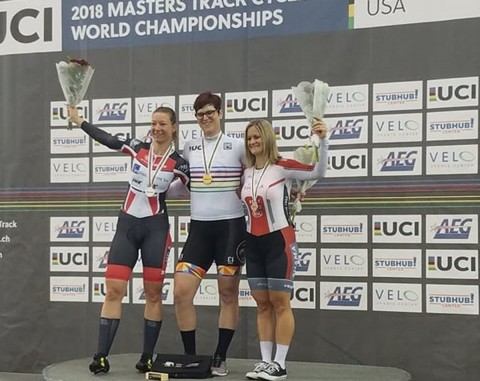 Terry Miller and Andraya Yearwood
Male-born transgender runners Terry Miller and Andraya Yearwood winning first and second place at the FEMALE 100m sprint at the 2018 CIAC State Open track and field competition.
Hannah Mouncey
Male-born transgender athlete Hannah Mouncey playing in the WOMEN'S Australian national handball team in the 2018 Asian Women's Handball Championship. Mouncey played 22 games with the Australian MEN's national handball team before identifying as a woman in 2016.
Fallon Fox.
Male-born transgender athlete Fallon Fox beating Tammika Brents in just 3 mins a WOMEN'S mixed martial art fight, leaving her with a broken orbital bone & needing 7 staples in her head.