The Fair Play For Women sports campaign aims to raise public awareness of the impact of trans inclusion on the safety and fairness of female sports, both at the elite and grassroots level.
This is a controversial and sensitive topic often clouded by emotion and false information that urgently needs clear and authoritative scientific evidence and rational discussion to guide effective decision making.
Fair Play For Women is now the leading the way by speaking up on behalf of the female athletes who are unable to voice their concerns in public. We have a ground swell of athletes, sports scientists and coaches who support us and our aim is to facilitate the necessary expert review to inform best practice, rules and regulations.
We act as the international hub for expert opinion on the law, policy and science. Here you can find the best scientific comment on this topic to support evidence-based policy design.
We are also producing a comprehensive range of policy guidance documents to assist sports governing bodies when developing their own trans participation policy.
What you can do to help:
Let us know when you come across examples of policy in sport which is harmful or potentially harmful to women and girls.
Fair Play For Women resources:
Recommended reading:
Dr Antonia Lee: Short and accessible expert commentary by one of our expert collaborators, writing here under a pseudonym. An elite coach with degrees in science and sports medicine.
Myonuclei: the male-to-female sporting advantage
The IOC's transgender guidelines are unscientific and pose a serious risk to the health of both female and transgender athletes
Transgender sport: is it Ilhan Omar and not USA Powerlifting who is discriminatory and unscientific?
The unsporting world of trans powerlifters
Transgender sport: Advantage upon advantage
Fondofbeetles: Strong arguments backed by hard data, by Honorary research fellow and developmental biologist at University of Manchester.
Harder, better, faster, stronger: why we must protect female sports
How many girls will give up because they know they can never win
Issues in Brief:
It is a well-established fact that after puberty male and female bodies are different and in general male bodies are larger and stronger than female bodies. In all the major physical sports we see at least a 10% performance difference between the sexes; in some sports it is as much as 30%. For this reason sport competition is separated into male and female sex categories. This is necessary to give female athletes fair and meaningful competition. The difference between male and female bodies is also acknowledged in UK equality law with special exemptions to allow the exclusion of male-born people from female competitive sports to uphold fairness and safety.
Current
IOC guidance
states that male-born athletes who identify as transgender can compete in female competition if they lower their blood Testosterone levels to 10 nmol/L for at least 12 months before competition. Lowering T undoubtedly reduces performance in male-bodied athletes but the concept of basing eligibility criteria on T suppression alone is fundamentally flawed because it ignores the long-term, irreversible consequences during growth, maturation, development and training leading to, for example, differences in bio-mechanics and
muscle memory
. Combined, these important bio-mechanical and physiological differences result in significant performance advantages, post-transition.
Put simply,
once someone has been through a male puberty the performance advantage is locked in meaning that this person can never compete fairly against women. It is an uncomfortable reality to face, but the truth is that inclusion of a male-born trans person in female competition excludes female athletes from meaningful, safe and fair competition. Full inclusion is a worthy, but unachievable, aim due to the fundamental differences between male and female bodies. This presents the world of sport with a very difficult problem that so far has not been tackled properly.
Unfortunately, the IOC guidance has been used rather simplistically as the blue print for trans eligibility by most International Federations and National Governing Bodies. Indeed, the UK Sports Councils Equality Group also recommends a T suppression based policy to the UK NGBs. This means that many female athletes are now finding themselves losing places and positions to male-bodied transgender athletes and are too scared to raise concerns about fairness.
This has the potential to seriously undermine current efforts to get more women and girls to participate in sports. Unfair competition removes the fun and fairness of sport and the most likely consequence is that women and girls will lose motivation and simply stop playing. Self-exclusion from competitive sport means women and girls will miss out on the physical and mental health benefits of sport, and that our elite athletes of the future will be lost.
Examples of male-born transgender athletes taking women's places and beating women. Laurel Hubbard, Rachel McKinnon, Terry Miller, Andraya Yearwood, Hannah Mouncey, Fallon Fox, CeCe Telfer
Laurel Hubbard
Male-born transgender weight lifter Laurel Hubbard winning gold in the heavyweight FEMALE category at 2017 Australia Weightlifting Open. Favourite to win gold at 2018 Commonwealth Games but pulled out due to injury. Expected to qualify for the 2020 Tokyo Olympic Games.
Tiffany Abreu
Thirty-three-year-old, 6′ 3″ tall Brazilian volleyball player Tifanny Abreu is expected to be one of the first male-born transgender athletes competing in the Olympics at Tokyo 2020.
Rachel McKinnon
Male-born transgender cyclist Rachel McKinnon winning gold in FEMALE track cycling at 2018 UCI Masters Track Cycling World Championships.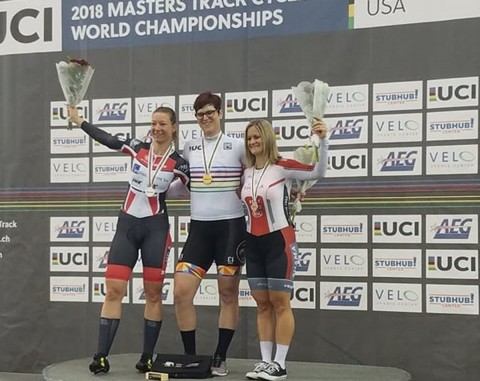 Terry Miller and Andraya Yearwood
Male-born transgender runners Terry Miller and Andraya Yearwood winning first and second place at the FEMALE sprint at the 2018 Connecticut State Open track and field competition
and again in 2019 ….
Hannah Mouncey
Male-born transgender athlete Hannah Mouncey playing in the WOMEN'S Australian national handball team in the 2018 Asian Women's Handball Championship. Mouncey played 22 games with the Australian MEN's national handball team before identifying as a woman in 2016.
Fallon Fox.
Male-born transgender athlete Fallon Fox beating Tammika Brents in just 3 mins a WOMEN'S mixed martial art fight, leaving her with a broken orbital bone & needing 7 staples in her head.
CeCe Telfer
USA 21 year old male-born trans athlete. Last year running in men's race. This year winning women's most outstanding performer. No reduction in Testosterone.
CeCe Talfer is a 21 year old US male-born trans athlete. Last year was running in men's races. This year winning women's most outstanding performer and jumping lower 'female' hurdles. https://t.co/SfmzrV0SVV pic.twitter.com/ocAHdNUK84

— FairPlayForWomen (@fairplaywomen) February 25, 2019