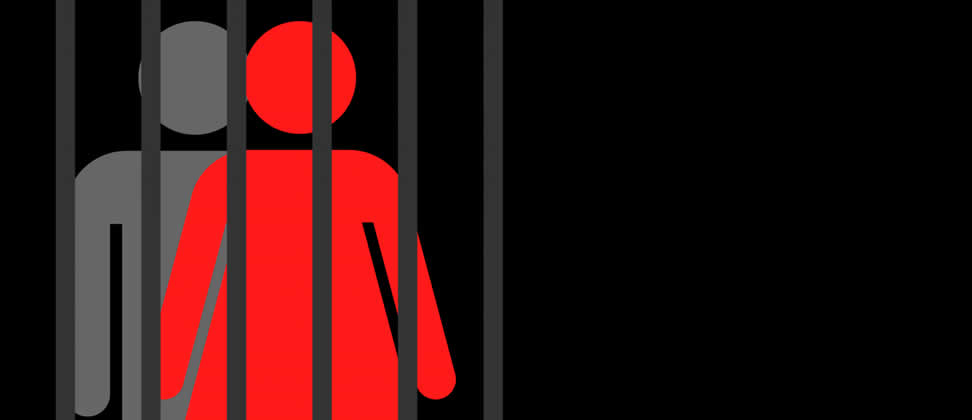 Campaign progress in brief:
Current prison policy allows male-born transgender inmates to request transfer to a women's prison. Legal or medical transition is not required for permission to transfer meaning that legally male prisoners complete with a penis are currently living alongside female inmates.
Fair Play For Women is leading the way with our prison campaign and challenging this policy to make sure that the obvious risk to female prisoners is properly taken into account. In 2017 we published new research showing that half of all known transgender prisoners require max security or specialist sex offender prisons. Despite numerous attempts to discredit our work the MOJ has now confirmed that over half of all known transgender prisoners have at least one previous conviction for sex offences. Our important work in this area has highlighted the potential risk to women inmates of relaxing the rules that could allow this dangerous prison cohort access to female prisons.
Meanwhile, our concerns were shown to be well-founded. At the end of 2017 a male-born transgender prisoner called Karen White was placed in a female prison and went on to sexually assault two women inmates. Karen was convicted almost a year later, along with two more historic rapes. When this news became public the Justice Minister dismissed it as a 'procedural error' and not a policy failure. We fundamentally disagree and since then have doubled our efforts to shine a light on the policy and to petition for its review this time in full consultation with women's groups.
In January 2019 our public awareness campaign and government petition successfully triggered a ministerial response confirming that a new policy framework was being developed and that the risk to women would be given full consideration. Here is the full response.
"The new policy framework will ensure that all known risks – both towards or presented by a transgender person in prison – are taken into account. It will factor in risks to all prisoners, especially those in the women's estate, where many women will have been the victims of domestic violence or sexual abuse and may continue to be exceptionally vulnerable"
Fair Play For Women is now fully engaged with MOJ officials on this issue and is working hard to ensure the needs of female prisoners are given the full and fair consideration.
It beggars belief that transgender lobby groups were the only external organisations actively consulted on the relaxation of the eligibility rules for female prisons. This type of approach must and will be challenged.
Please help strengthen our voice during this important phase of campaign to get the rules changed. Sign and share our petition. Write to your MP asking them to show leadership and lobby the MOJ on your behalf to make sure 'mistakes' like Karen White can never happen again.
FPFW has written a number of articles on the topic of transgender people in prison:
After Karen White: What is the government doing to make sure women in prison never get attacked by a male inmate ever again?
Annual transgender prisoner numbers and location: 2018 analysis.
Sex attacks: Government must investigate attacks on women by transgender prisoners
Government figures back Fair Play's report on transgender offenders
Transgender prison study: Half of all trans prisoners are sex offenders or cat A prisoners
Written submission to the Justice Select Committee Inquiry on Prison Planning: Impact of GRA reforms
GRA reforms and the impact on women-only probation hostels
Self-inflicted deaths of transgender prisoners: are they being used to promote a politic agenda?
Interview on Good Morning Britain about risks of GRA reforms for women's prisons
Victoria Derbyshire show discussing case of male rapist allowed into women's prison