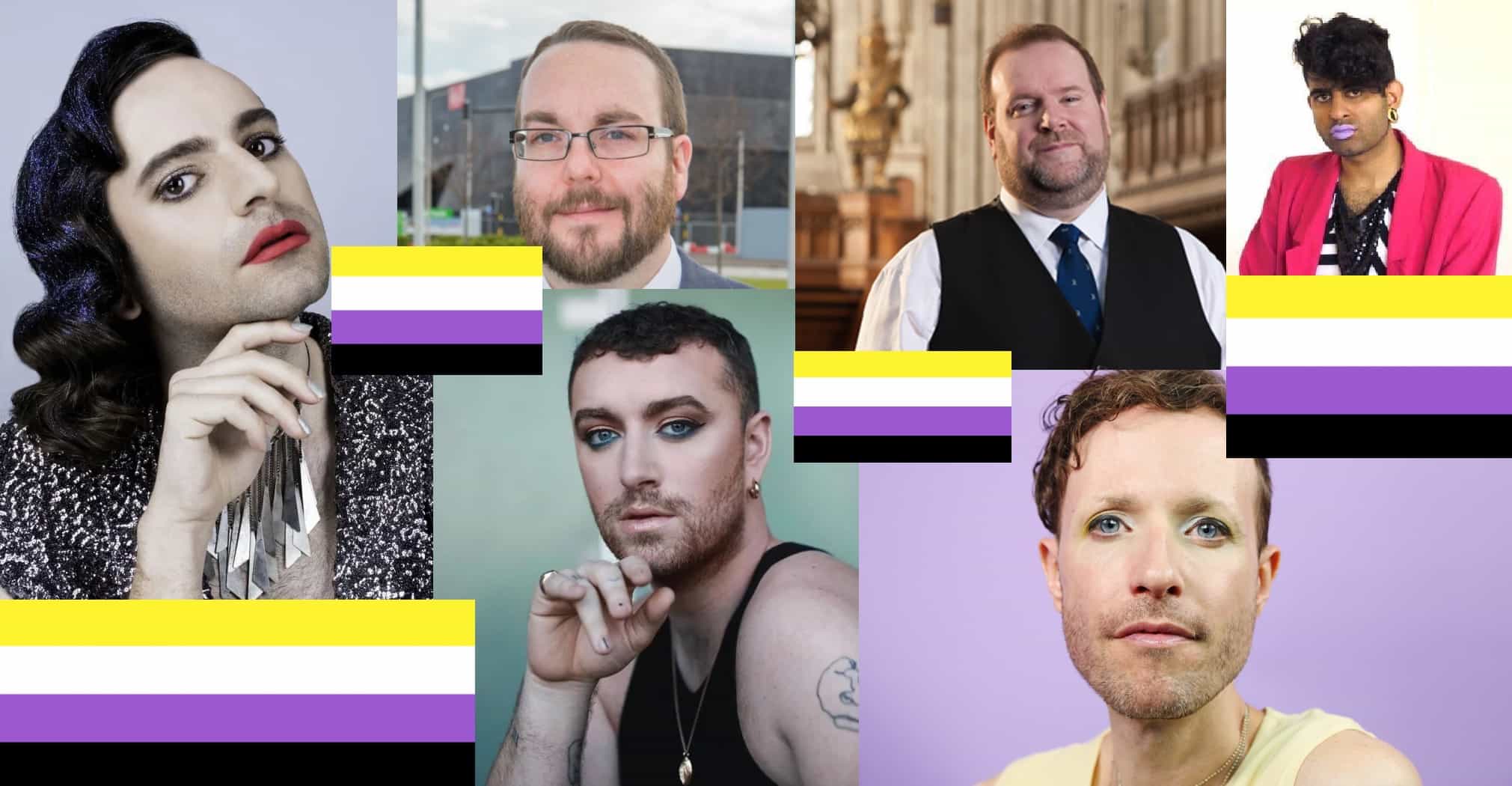 Non-binary, gender fluid, they/them pronouns all sounds rather benign, silly to some even. Mostly young people exploring who they are, playing with sex stereotypes and breaking taboos. What's the harm in that? It's what women have been doing for years after all. We're all a bit non-binary aren't we?
Non-binary meaning a mix of masculine and feminine or none at all is fine, as a gender identity. This label is a personal expression of how someone sees themselves. It has no legal standing and confers no special rights, and why should it? That's how it needs to stay. But transgender pressure groups have different ideas and we need to pay close attention to that. 
Transgender rights have evolved gradually over time, often unnoticed. In the absence of critical challenge these gains have slowly encroached on the rights and definition of others. We've learnt how well trans activists play the long game. Court wins going back as far back as the 1990s are still shaping the laws we are grappling with today.
What does the emergence of 'non-binary' identities represent? How might it affect others and where could it lead? 
"Non-binary is valid!"
Behind the cutesy mantras and tik-tok videos there are serious attempts to gain political and legal recognition. 
The protected characteristic of 'Gender Reassignment' in the Equality Act is regularly criticised because it only covers individuals who make, or propose to make, a change from male to female or vice versa. There have long have been calls to update the name to 'Gender Identity' and expand legal protections beyond the sex binary. 
Stonewall, always impatient to move 'ahead of the law', doesn't use the term 'gender reassignment' any more and instead talks about how the Equality Act protects on the basis of 'Gender identity'. 
At a recent employment tribunal it was argued that "gender reassignment should be interpreted as a spectrum moving away from birth sex, and that a person could be at any point on that spectrum". Stonewall and others now argue that this tribunal win means all non-binary identities are now covered by protections in the Equality Act. 
This matters because being covered by the protected characteristic of 'Gender Reassignment' opens up the possibility of indirect discrimination claims against single-sex policies. Transwomen claim special rights to access women-only spaces. Should males who say they are non-binary access these spaces too?
Stonewall and others also wanted GRA reform to include legal recognition of non-binary identities. They failed last time round but continue to lobby for its inclusion. This would give 'non-binary' the legal status of a sex class and its inclusion on a birth certificate.
Passports are another battle ground. While not conferring any legal status, they are widely considered the gold standard identity document. As such they've been a golden opportunity to introduce sex self-ID by the back door, away from legislative scrutiny. Indeed, the ONS recently argued in court that passports are 'official documents' that show how the state now recognises sex as being self-identified. Under court scrutiny this argument was rightly dismissed but it shows how passports are used as a wedge to justify changes elsewhere.  
In addition to self-ID, attempts to get non-binary identities recognised on passports have been successful in many countries including Canada, New Zealand, Australia and some European countries. The US has just announced it will be doing the same. The UK is now under growing pressure to follow. Last year a liberal democrat MP brought a private members bill to get X on passports. Most concerning of all, a legal challenge has now reached the Supreme Court (more on this later). 
Trans activists are working hard to win ground for non-binary identities. The big question is why?
The erosion of women's sex-based rights
For sex-based rights to work effectively in society, sex classes need to be FIXED, OBJECTIVE and UNIVERSAL. In other words the sex class we belong to should be unchangeable, verifiable and we must all have one. The first two have been seriously eroded in recent years by the introduction of the GRA and self-ID. The relatively recent emergence of non-binary identities signals a clear incursion into the third.
Political mantras have also developed, each designed to soften a difficult message. They obscure the real meaning and intentions. They are the sleight of hand which conflates sex and gender identity. They are stunningly effective and in common use. Ignore them at our peril. 
"Transwomen are women!"
is designed to persuade society that males can really be females. That sex isn't fixed and can changed. Anyone who disagrees is a bigot.
"A woman is anyone who says they are a woman!"
tries to normalise the belief that sex isn't a material reality but rather a subjective state of being. It is a feeling that cannot be challenged or objectively checked. It can only be known to and self-declared by the individual.
"Non-binary identities are valid!"
conveys the hidden message that humans can be sex-less. Some people are neither male nor female. Sex isn't universal.
Why does it matter to you if others are 'sex-less'?
First, becoming 'sex-less' allows people to opt out of sex-based rules. They no longer fit into standard UK legal definitions. But this doesn't affect only them. Sex-based rights and responsibilities depend on them being universal and applying to us all. This matters most to women and girls. It's harmful to gay rights too: the definitions in law of sexual orientation rely on the sex binary.
We are already seeing non-binary identities claiming sex-based categories don't apply to them; that their sex-less or 'gender-fluid' identity means they should choose where they fit and when. Trans pressure groups are already promoting the idea that non-binary identities should have access to women-only spaces. 
It's just one more way for males to access women's spaces, opportunities and prizes. Only this time they claim to be 'sex-less' instead of 'female'. No need to worry about those inconvenient secondary sex characteristics and trying to pass. 
Ironically, the emergence of non-binary has simply created a new binary. Instead of a system based on 'male' and 'female' we are now dividing into male and 'everyone else'.  The female category gets diluted and becomes nothing more than the 'non-male' dumping ground. Once again women are expected to budge up and make space.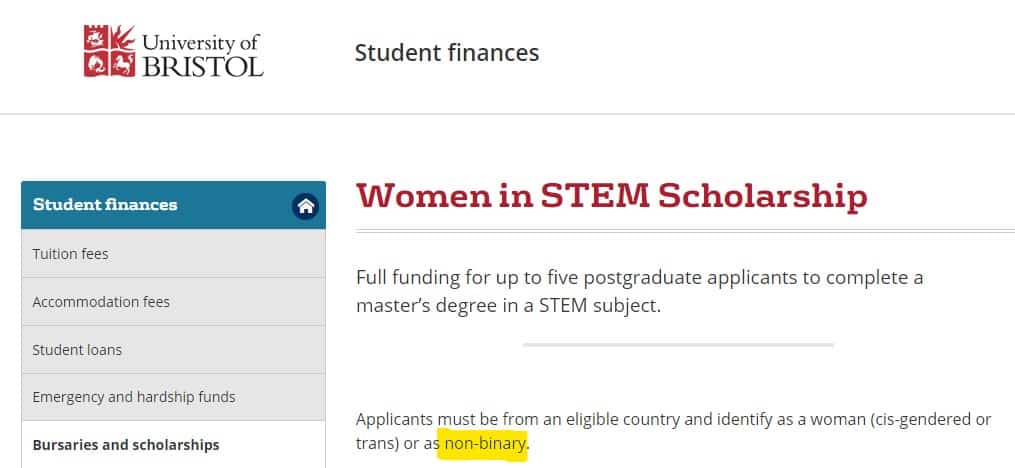 Second, it's a danger sign for where we are ultimately headed. In time, we know that the next demand will be to drop sex altogether. If the state accepts that some people don't have a sex, it loses its purpose as a universal identifier. Why should the government carry on recording it? Why should we continue to base laws and policy on it?
If this sounds far-fetched, the "Future of Legal Gender" study, funded by c.£600,000 of research grants, is already promoting this idea. It's based on the fanciful idea that if we stopped recording sex then sexism would disappear. 
But the opposite is true. If we don't have data disaggregated by sex, we can't identify, measure or prove discrimination. Imagine if we did not know that 98% of those with sexual convictions are male? That flashers, assaulters, rapists, creators and users of images of child sexual abuse are invariably male? There'd be no justification for keeping all males, even the decent ones, out of female spaces. At the same time, Stonewall is advocating for public bodies to remove the word "mother" from their maternity policies and replace it with "birthing parent" or "pregnant employee". This is not about gender equality. It is about erasing the concept of biological sex as a relevant factor in policy and in life. 
Fair Play For Women takes action
On 12th July an important appeal was heard at the Supreme Court. A claimant called Mx Elan-Cane claims a non-binary identity and wants an X on their passport instead of Female. Elan-Cane argues this is a breach of their human rights. The UK government claims any such breach is justified because retaining the sex binary is important. 
This case isn't really about an individual's right to present in an androgynous manner. It's about creating a semi-legal route to the removal of the two sex classes from law. That's why so many trans activist groups wanted to intervene. It's trying to reshape how society operates. It's about breaking the sex binary, and ultimately erasing sex altogether.
The case presents a real and immediate threat to the system that underpins women's sex-based rights. As such, Fair Play For Women took action and sought permission to intervene as an expert witness explaining why this case is central to protection of women's rights under the law. You can read our full submission here.  We were not the only ones, but we were the only ones speaking up for women's rights. A long list of trans pressure groups had also sought permission to intervene: Stonewall, Gendered Intelligence, ILGA-Europe, Transgender Europe and Organisation Intersex. The court decided to reject all new interventions and declined to accept evidence from any of us. 
We are disappointed not to have the chance to present more evidence to the Supreme Court. But the fact that a women's rights group showed up counts. The Supreme Court is now aware there are two sides to this story, and Stonewall and co did not manage to slip in unnoticed. It also sends a message loud and clear to the big trans organisations: women are stepping up. Imagine their shock when they learnt that Fair Play For Women had organised to intervene at the Supreme Court. The days of trans-activist getting the room to themselves are over. Women are watching and we are ready and able to take action.
We all have a sex, and it matters in law. We must defend it.
Women's protections as a sex class rely on the sex binary being established not just in law but in everyday life, and on everyone being part of that system. And we all have a sex, whether we like it or not. Human babies can distinguish between male and female long before they say their first "mama" or "dada". We all know who belongs where. The attack on the material reality of the sex binary seeks to undermine our own human instinct, and to remove our naturalised right to expect the separation of the sexes in all those circumstances where the sex matters. 
In order to secure women's sex-based rights and protections persuasively and intelligibly, UK law and systems of governance must continue to distinguish birth, or legal, sex from self-selected gender identity. Everyone is born male or female. No one can opt out of that. Letting some people claim to have no sex will undermine the legal and social systems and processes on which women and girls rely.
LISTEN TO US DISCUSSING THIS ON GBNEWS:
READ MORE:
Stonewall's non-binary demands undermine women's protections
Christie Elan-Cane loses legal challenge over gender-neutral passports and appeals to Supreme Court