Girlguiding is not just sleepwalking into the next sex abuse scandal. They are willfully turning the other way and hoping for the best."
Julie Bentley, the Chief Executive Officer of Girlguiding, made this statement on 12 March 2018 in response to media reports that parents and leaders are concerned about their trans policy:
"All they want to do is be" is a warm and comforting soundbite. However, this fairytale view of childhood is NOT acceptable from a CEO charged with the responsibility of keeping children safe in the care of Girlguiding. This is naive and it is quite frankly negligent to ignore the established evidence-base about peer-on-peer sexual assault.
How dare she suggest that concerned parents and leaders are just scaremongering and transphobic.
The inclusion of trans children and young people in Girlguiding without separate arrangements for sleeping and undressing DOES put other members at risk.
It is not a risk because they are transgender but because they are MALE.
Girlguiding's own policy acknowledges that mixed-sex sleeping is a safeguarding risk because their own policy does not allow the male children of leaders to sleep in tents with girls or even their own mothers.
Dear Julie Bentley, A male child who identifies as a girl is physically identical to any other male child. No transgender child has undergone any kind of physical transition, only a 'social transition'. This means being called by another name and wearing girls' clothes. They can still get a girl pregnant. They can still rape a girl. They are no less of a risk than any other male child. This might be hard to read but it is a fact and safeguarding must be based on facts, no matter how uncomfortable they might make you."
Here are some facts about child-on-child sexual abuse:
FACT 1: Childline received 3,000 calls last year from children being abused by other children. Almost half of these victims were the same age as most Guides. Some were the same age as Brownies in Girlguiding's care.
FACT 2. One in 20 children in the UK has been sexually abused. That's equivalent to about one child per unit within Girlguiding.
FACT 3. One third of sexual abuse is committed BY OTHER CHILDREN. That's around 65,000 out of the 200,000 cases of sexual abuse each year.
FACT 4: Male children are more likely to be the perpetrator and female children are more likely to be the victims.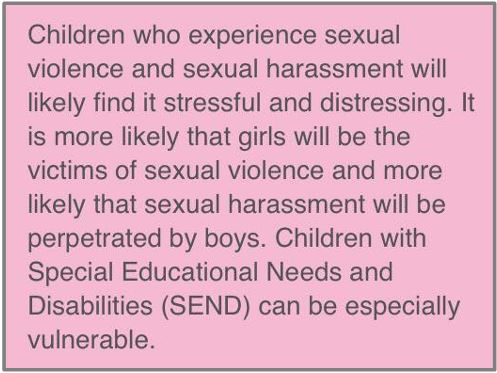 FACT 5: Sexual offences reported to the police committed BY children are on the increase. Most of these victims were girls.
FACT 6: Sexual offences reported to the police committed BY CHILDREN UNDER TEN have more than DOUBLED since 2014.

The Girlguiding policy to allow male children to sleep and undress with girls is WRONG. It doesn't matter how a male child identifies; it is WRONG. The fact that you do not tell parents is WRONG.
Stop ignoring the facts and start listening to concerned parents and Leaders.
If you are a parent or a leader and agree that Girlguiding must urgently review this policy, please show your support and join our public Facebook campaign group.
Please share this factsheet summarising the key issues in the campaign.
Read the full report explaining the trans policy and why it must be reviewed.